The early morning workouts, long travel days, and tough battles on the court have all been leading up to this moment: the Southern Conference Basketball Championships.
The UNCG men's and women's basketball teams will compete in their respective SoCon tournaments March 5-9 in Asheville, North Carolina. An NCAA Tournament appearance is on the line for both teams, as the men's and women's winners will earn an automatic bid to the Big Dance.
Here's what you need to know:
Games
The women's team, the No. 3 seed in the tournament, will face off against No. 6 ETSU on Thursday, March 5, at 5:45 p.m. If the women win, they will advance to the semifinals on Friday afternoon. The women's title game will be held Sunday at noon.
The men's team, also the No. 3 seed, will face No. 6 Chattanooga on Saturday, March 7, at 8:30 p.m. If the men win, they will advance to the semifinals on Sunday evening. The men's title game will be held Monday at 7 p.m.
View the complete brackets at soconhoops.com. All games are held at the Harrah's Cherokee Center in downtown Asheville.
Throughout the weekend, the Spartan Club will host pre-game gatherings at the Bier Garden in downtown Asheville for Spartan fans.
Tickets
UNCG students can request free tickets for all UNCG games. Additionally, UNCG Athletics will run student shuttles from Greensboro to Asheville for each game. The cost is $10 per day. Students are encouraged to check their UNCG email for instructions on how to claim the free tickets and how to ride the shuttle. Tickets must be requested in advance.
Tickets for the general public are $20 per game and $120 for the entire weekend (including all men's and women's games). UNCG fans can purchase tickets at this website or call 336-676-3741.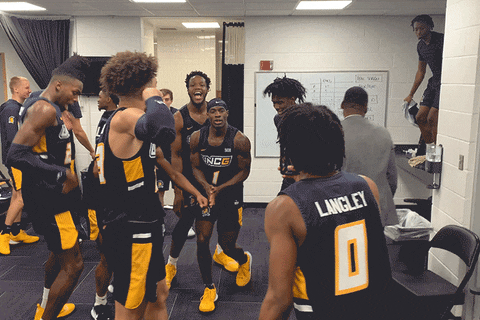 Social media
Wish the teams good luck at the tournament by sharing your messages on Twitter and Instagram. Tag @UNCG, @UNCGBasketball, @UNCGWBB, and #letsgoG in your posts. And don't forget to have fun with our GIFs and stickers on social media!
For more information, visit uncgspartans.com and soconhoops.com.
Story by Alyssa Bedrosian, University Communications
Photography courtesy of UNCG Athletics